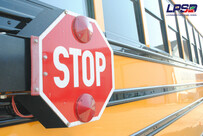 Bus information is now available for the 2019-20 school year on each school's website. Please note that some bus routes may have changed from last year, so parents and guardians are encouraged to confirm which route and stop your child(ren) should be using.
Please click on the following links to be redirected to your school's busing page:
Rendell Park Elementary School
Lloydminster Comprehensive High School
For tips on preparing your child to ride the school bus, please click here.