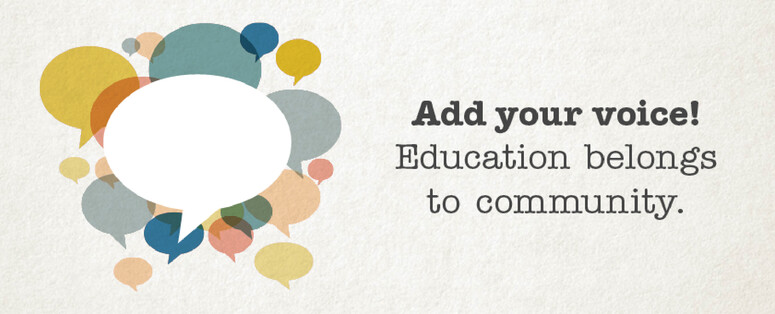 The Government of Saskatchewan is conducting a governance review for Kindergarten to Grade 12 education as part of the "transformational change" to education that has been discussed since June's provincial budget. Deputy Premier and Minister of Education Don Morgan has stated that amalgamating school divisions and eliminating elected boards of education, and replacing them with government appointed boards, are possibilities.
Come to our public consultation meeting on Jan. 18 at 7:30 p.m. at Jack Kemp Community School!
Locally elected boards are accountable to the electorate and help hold the provincial government accountable. They are important advocates for ensuring excellence in education. Under the current structure of locally elected boards, LPSD's trustees are able to provide the necessary resources to determine program and service levels to respond to community needs and interests for the students of Lloydminster.
Equity for all Lloydminster students is a challenge that arises from differential funding by both Alberta and Saskatchewan. Since that equity principle has always been important to the residents of Lloydminster, the City established a municipal levy (embedded in the Lloydminster Charter) to ensure equal opportunity and seamless delivery of services, such as Prekindergarten, drivers education and transportation are delivered to all students regardless of which province they live in or which school they attend within the city of Lloydminster.
The restrictions within the charter – which ensure Alberta funding remains within the City of Lloydminster – would make it difficult, if not impossible, to provide equitable service across an expanded division that would not be bound by a seamless delivery philosophy.
Lloydminster Public School Division's Board of Education is asking for your support. Here are some possible ways that you can express your support for education and stand up for locally elected boards of education:
Provide individual feedback to the Ministry of Education via email at K12govconsultations@gov.sk.ca by Jan. 23


Contact your local Member of Legislative Assembly:



Saskatchewan MLA – Colleen Young
Unit 2-4304 40 Ave.
Lloydminster, SK, S9V 2H1
(306) 825-5550 (Lloydminster Office)
(306) 787-0007 (Regina Office)
young@sasktel.net


Alberta MLA – Richard Starke
3907-51 Ave.
Lloydminster, AB, T9V 2Z2
(780) 875-0467 (Lloydminster Office)
(780) 638-1306 (Edmonton Office)
vermilion.lloydminster@assembly.ab.ca


Join the "Add your voice! Education belongs to the community" online and social media campaign.
Key Dates

January 18 – Meeting at Jack Kemp Community School

Annual General Meeting 7-7:30 p.m.
Public Consultation – 7:30 p.m.

January 19 – LPSD and LCSD jointly sharing feedback to provincial panel
January 23 – Deadline for individual feedback to the Ministry. All feedback can be emailed to K12govconsultations@gov.sk.ca