Back to All News
LPSD to launch charity initiative to promote wellness
Posted on: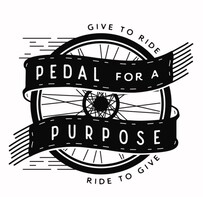 Lloydminster Public School Division (LPSD) is very excited to launch our charity event, Pedal for a Purpose: Give to Ride ~ Ride to Give. Students of all ages, educators, and guest riders will be participating in a cycle relay, riding virtually across Canada to raise funds for local Lloydminster charities.
Wellness is a key priority for LPSD and this initiative promotes division-wide and community-based physical activity. Educational Technology Consultant, Shelley Merth said this is a great event that allows both staff and students to engage physically while expanding their knowledge of Canada.
"We are excited to stage an event that incorporates many components of what LPSD is all about including physical wellness, student learning, technology, and an added bonus of giving back to the community that has done so much for our organization!"
Thanks to the very generous donation of equipment from Grindin' Gears Bikes n' Boards and First General Services Lloydminster, we will use their smart bike trainers, controlled by the online cycling program, Zwift to ride across the country. We will also track our progress online using Google Earth Tours and students will learn about the geography and culture of the provinces, towns, and cities along our Trans Canada route.
"I am very excited to be a part of such a great event that teams up students with physical wellness. Bike peddling is so simple and fun, and being able to use it this way is very engaging for the students," said Owner of Grindin' Gears Bikes n' Boards, Jim Taylor.
Five LPSD schools, which include Rendell Park Elementary School, College Park School, Jack Kemp Community School, Winston Churchill School, and Barr Colony School, will be participating this Spring. Each school rides in a two week period, competing against each other to see how far they cycle! The event will begin on March 6 and conclude on June 5, 2020.
Please follow along on Pedal for a Purpose as we ride across Canada!