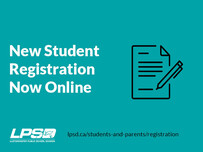 The Lloydminster Public School Division has moved the new student registration process online as schools continue to be closed due to the COVID-19 pandemic. If you are a new student or beginning kindergarten next year please register with the online form that can be found on each school website under the "Registration" tab. 
NOTE: Each school has a different registration form. Please visit the school website in your attendance area.
For more information on registration please click here.