Board of Trustees
Karoline Kennedy
Board of Education Chair
(780) 875-5541
Bio
Karoline grew up in Shellbrook, Sask. where she attended school from Kindergarten to Grade 12. She has a Bachelor of Commerce degree from the University of Saskatchewan and is a CPA (Chartered Accountant). Her designation has provided the opportunity to live and work in Russia and other European countries where she was able to indulge in her passion for history and culture. Living in a foreign country has also been valuable in dealing with the complexities of a bi-provincial city. Karoline has served on the LPSD Board of Education since 2008 and is currently the Chair of the Board and the Chair of the Finance Committee. She has recently completed a four-year term as Secretary-Treasurer of the Public Schools of Saskatchewan. Karoline believes in the value of education, which allows all people to reach their full potential. Karoline and her husband Dana operate a small business in Lloydminster.
Cathy Cornet
Vice-Chair
(780) 875-5541
Bio
Cathy has been on the LPSD Board of Education since 2009, currently serves as the Vice-Chair and enjoys it immensely. Cathy is a mother of three children, Stacey, Desiree and Justin who have all graduated through the LPSD system and a grandmother of seven. Cathy is a semi-retired Payroll Officer and currently works casually for the Sask Health Authority in Lloydminster as a staff scheduler. Cathy loves to travel and among her travels is to her grandchildren's hockey games, which is one of her highlights of the Winter. She also enjoys photography, flower gardening and is an avid Oiler and Roughrider fan! If you see Cathy around town say hello.
David Thompson
Trustee
(780) 875-5541
Bio
David was born in Melfort, Sask. and grew up on a farm in the area. His education began in a small rural one-room schools that served Grades 1 through 8. This was followed by high school in Tisdale and Carrot River before post-secondary work at the Saskatoon Teachers College, the University of Regina, the University of Saskatchewan (E.Ed.) and the University of Alberta (M.Ed.).
During a long career, he served six school divisions where he enjoyed opportunities to serve in various positions beginning in middle years, teaching all subjects. After experience in teaching a variety of secondary subjects, he moved through the roles of vice-principal, principal, superintendent and director. Following retirement, he enjoyed four five-month contracts ith the Faculty of Education at the University of Saskatchewan.
This is David's third term as a member of the LPSD Board of Education where he has served as Vice-Chair and Chair of the Board.
David is married to Joyce; they have two married sons and five grandchildren. Lloydminster has been their home for the past 20 years.
Chrissy Gee
Trustee
(780) 875-5541
Bio
Chrissy is a life long Lloydminster resident who completed her K-12 education in the LPSD system. Chrissy and her husband, Owen, have two children who both attend school in Lloyd Public. She has spent many years volunteering as an in-school mentor with Big Brothers and Big Sisters of Lloydminster and knows the importance of positive relationships within our school's walls. When Chrissy isn't working as a cosmetologist you will find her volunteering at school or hanging out with her family. She has been a trustee on the board with LPSD since May of 2015. Chrissy believes this experience is immeasurable. She enjoys knowing what is happening at our schools and how it directly affects children in our community.
Melanie Mutter
Trustee
(780) 875-5541
Bio
Melanie values lifelong learning, as well as school, family, and community connectivity. She believes collaboration and a keen awareness of changes within the greater environment, in addition to well-planned options for strategic approach, can help LPSD leadership and its trustees continue to encourage student academic and career success.
Since 1993, Melanie has worked in Lloydminster in both private and public sector instructional and leadership roles. She currently teaches at Lakeland College and serves as the Executive Director at the Lloydminster Learning Council Association. Melanie holds a BSc and an MBA in HR Leadership.
Melanie and her husband Kelly have three children, educated from kindergarten to grade twelve within the Lloydminster Public School Division (LPSD). For the past 25 years, Melanie's employment and volunteer service–with numerous community, provincial, and federal boards and working groups–provided many opportunities for her personal and professional growth. She looks forward to her first term on the LPSD Board.
Viren Tailor
Trustee
(780) 875-5541
Bio
Viren was born and raised in India. He is currently employed as the Chief Financial Officer for the County of Vermilion River. He received a Bachelor's degree at the University of Windsor and a Master's degree in the United States. Viren hopes to help students learn about finances and plan for future financial responsibilities. He brings his valuable background and experience as a chartered professional accountant and investment banker to the Board and Division and hopes to leverage both to achieve his student financial literacy goals. Education is extremely important to him and his role on the board will be beneficial to our community.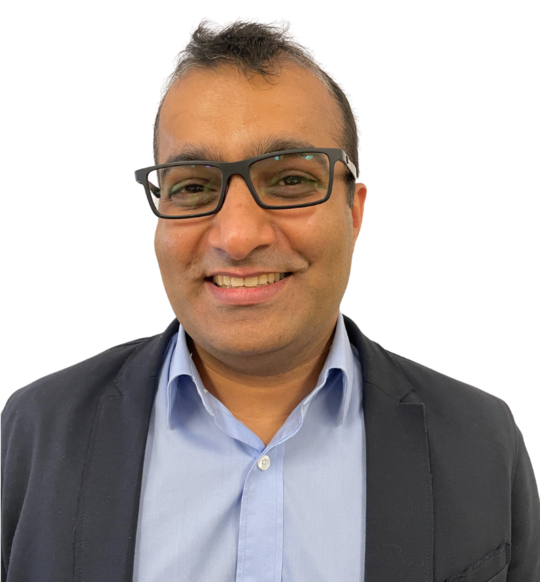 Georgina Veltikold
Trustee
(780) 875-5541
Bio
Georgina was born and raised in Lloydminster and took all her schooling Grade 1-12 in the LPSD. Georgina then attended the Misericordia School of Nursing in Edmonton where she obtained her Registered Nurse Diploma. She worked in Active nursing for 4 years and then in Extended Care until 2014. Her children attended K-12 in the LPSD. While they attended school Georgina was a member of a Mothers Who Care support group that encouraged the children and the teachers in the schools their kids attended. She had been President of her Local UNA Nurses Union for a number of years, served as a Board Member in her church for 3 years and has volunteered serving meals at Senior's Luncheons. She enjoys reading and learning and her grandsons. She is interested in knowing what is happening at our schools and how it directly effects children and their education.