Private Music Lessons Offered to LPSD Students in School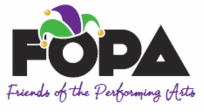 Friends of Performing Arts (FOPA) in Lloydminster and Lloydminster Public School Division have partnered to offer private music lessons during the school day. The partnership will allow private music instructors registered with FOPA to use LPSD school facilities to teach students before, during and after the school day. Times and space will be made available within the limitations of each school. Instructors, parents and students will work within these parameters to access music lessons. The goal of the program is to enrich offering of music lessons to include piano, voice, guitar, woodwinds, brass, percussion and stringed instruments.
Please contact the following LPSD approved music instructors directly to arrange lessons for your child.
LPSD Approved Music Instructors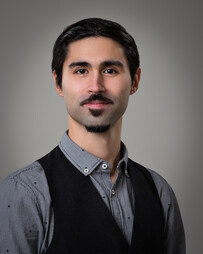 Guitar
Myck Strueby
(306) 830-0111
BIO:  Myck Strueby has been playing guitar ever since receiving his first instrument at the age of 8.  He grew up learning songs from his favourite bands as well as playing trumpet throughout high school, and participating in Jazz Band for a number of years.  Myck most recently spent a year in California studying guitar at the Los Angeles Music Academy, studying with great musicians such as Tariqh Akoni, Bill Fowler and Art Renshaw to name a few.  There he received a Diploma in Guitar Performance. Along with continuing to learn and grow musically himself, Myck enjoys teaching students of all ages and levels, ranging from reading music to learning favourite songs, to just jamming on a few good chords.
Piano
Heather Onofrychuk
(780) 874-0462
BIO: Heather Onofrychuk has 20 years of experience teaching private piano lessons to students of all ages.  She is a certified Royal Conservatory of Music Elementary Specialist and has completed the RCM Intermediate level Teachers Course.  She earned her Bachelor of Arts degree in Psychology with Distinction from Athabasca University.  
She serves as the Friends of the Performing Arts music lesson program school liaison for the Lloydminster Public school division.  
Heather and her husband, Brad, have four children and have been living in Lloydminster for 15 years.
She loves working with children and helping them make music an integral part of their lives!
Guitar and Saxophone
Dennis Gerik
(780) 853-0083
BIO: Dennis Gerik has had a passion for music for over 40 years. He began early at the age of 9 with sax studies in Texas, moving into guitar and drums later in his teens, and playing all styles of music in between since then.  Dennis now happily resides in Vermilion, where he has taught lessons in several instruments, and still enjoys seeing his students have fun and excel in making music!
Through the years, Dennis has been a member of numerous bands performing anything from rock to country, pop, and jazz around western Canada.  For many years he was part of Wild at Heart, a popular local live dance band.  He currently plays saxophone with the jazz group Tangerine Blue, featuring Carmela McDonald, and plays drums with the house band on Jazz nights at the Root, lead by Ross Ulmer.
Dennis loves to play music as much as possible, performing in various festivals, markets and venues in surrounding cities.  His heart for music is apparent in his volunteer work with FOPA during Mardi Gras preparations.  
He is excited to be teaching lessons at LPSD and hopes to spark a passion for music-learning with his students!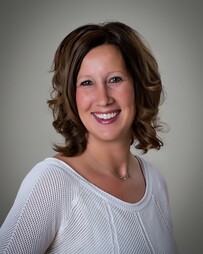 Piano
Crystal Penny
(780) 808-8200
BIO: Crystal Penny was born and raised in Spiritwood, Saskatchewan. She has been living in Lloydminster for over 20 years with her husband and three children.
Since 2013 she has been teaching piano in her home, online, and has previously taught lessons out at Marshall school. Her piano instruction followed the Royal Conservatory of Music program. She completed the RCM elementary level teaching course in 2018 and the intermediate level teaching course in 2019. 
She played the keyboard in the school band through both middle and high school. She is an active member of the Kiwanis Lloydminster and district music festival committee. She is also on the FOPA executive committee and manages the FOPA waitlist as well. 
Crystal loves working with children and is very excited to expand sharing her love of music within the Lloydminster Public School Division. Her mission is for the students to have fun, gain confidence, and be able to share their talents with others!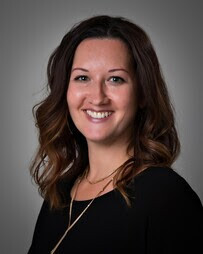 Voice
KATHRYN EDWARDS
(306) 821-0215
BIO: Kathryn Edwards (BMusic) was born and raised in Lloydminster. A former student of the Lakeland College Music Department, she has been the recipient of many awards and scholarships and has competed in the Saskatchewan and Alberta Provincial Music Festivals. After completing her Bachelor of Music degree in Vocal Performance at the University of Regina, Kathryn decided to return to her hometown where she has maintained an active teaching and performing career.
Many of Kathryn's students have received awards, scholarships and provincial recommendations through the Kiwanis Lloydminster and District Music Festival, and have gone on to pursue music at post-secondary institutions. She also has extensive drama training, has taught drama and musical theatre classes and has directed full-length musical productions. She is extremely excited to have the opportunity to help enhance musical education within the school system.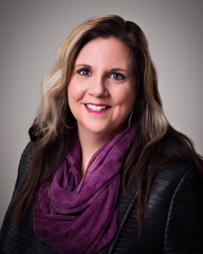 Piano
Elnora Pittman
(306) 307-5606
BIO: Elnora Pittman has been teaching piano for over 30 years.  Her formal training is with the Royal Conservatory.  She also plays by ear, reads guitar chord charts and teaches some of her students the same.  In addition, she is a singer/songwriter who has recorded 5 albums—two of which have been nominated for awards.
Alongside teaching piano, Elnora spent 12 years working the school system as an Educational Assistant working with students with various special needs when she lived in the Calgary area.  She also runs a Musikgarten program for young children out of her home.
Elnora enjoys children of all ages, working with their individual needs, inspiring creativity and nurturing musicality. She has two grown children and has been living in Lloydminster with her husband, Pierre, since the Summer of 2016.