Private Music Lessons Offered to LPSD Students in School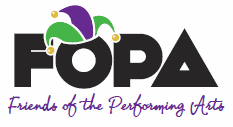 Friends of Performing Arts (FOPA) in Lloydminster and Lloydminster Public School Division have partnered to offer private music lessons during the school day. The partnership will allow private music instructors registered with FOPA to use LPSD school facilities to teach students before, during and after the school day. Times and space will be made available within the limitations of each school. Instructors, parents and students will work within these parameters to access music lessons. The goal of the program is to enrich offering of music lessons to include piano, voice, guitar, woodwinds, brass, percussion and stringed instruments.
Please contact the following LPSD approved music instructors directly to arrange lessons for your child.